Welcome
Welcome to Tru Direction, Inc., a 501 (c)(3) foundation whose mission is to promote financial fitness with links to helpful tools & websites.
One of our major commitments is the sponsorship of on-line financial literacy programs -- Banzai for classrooms in numerous schools and Plus Banzai, free for public use. Plus Banzai is an award winning online financial literacy program used by millions of teachers & students around the country. Now available to you at no cost -- to experience in the comfort of your home or wherever you use your computer.
- Tru Direction is providing Plus Banzai FREE for all children, teens, and adults.
- Select one of three courses: Banzai Junior (8- 12), Teen (13-18), or Plus (18 and older)
- Plus Banzai is a great way to learn about budgeting, saving for a rainy day, and navigating adult financial dilemmas. Explore additional topics to "Become an Expert" in our interactive library.

Your days of managing money by trial and error are over.
It's time to find your Tru Direction.
2021 Scholarship Applications Available

Application and information for a Tru Direction, Inc. scholarship is now available. The deadline for submission is March 31, 2021.

What to do when someone steals your identity
Did someone use your personal information to open up a new mobile account or credit card? Or maybe buy stuff with one of your existing accounts? Or did they file for unemployment or taxes in your name? That's identity theft.
If any of this happened to you, the FTC wants to help you stop the damage and start recovering. Learn more by watching this video: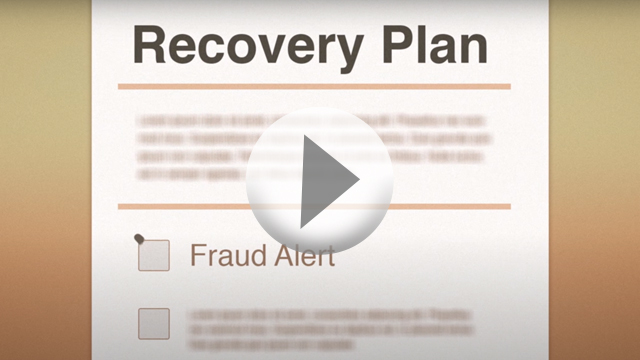 Not sure whether someone has stolen your identity? Check out these clues that someone is using your information.
What Do Thieves Do With Your Information?
Once identity thieves have your personal information, they can drain your bank account, run up charges on your credit cards, open new utility accounts, or get medical treatment on your health insurance. An identity thief can file a tax refund in your name and get your refund. In some extreme cases, a thief might even give your name to the police during an arrest.
Clues That Someone Has Stolen Your Information
- You see withdrawals from your bank account that you can't explain.
- You don't get your bills or other mail.
- Merchants refuse your checks.
- Debt collectors call you about debts that aren't yours.
- You find unfamiliar accounts or charges on your credit report.
- Medical providers bill you for services you didn't use.
- Your health plan rejects your legitimate medical claim because the records show you've reached your benefits limit.
- A health plan won't cover you because your medical records show a condition you don't have.
- The IRS notifies you that more than one tax return was filed in your name, or that you have income from an employer you don't work for.
- You get notice that your information was compromised by a data breach at a company where you do business or have an account.
- If your wallet, Social Security number, or other personal information is lost or stolen, there are steps you can take

to help protect yourself from identity theft.

If your information has been compromised, find the next steps to take. But all roads lead to IdentityTheft.gov, so start there to get your recovery plan.
September 25, 2020
Share this video to help service members and their families avoid family imposter scams.